Apparaten gaan helaas stuk, zo ook computers en laptops. Vaak komt dit door ouderdom of door slijtage. Maar soms door een plotseling optredend effect. Veel hardware fouten komen door ouderdom, maar ook softwarefouten.
Zulke fouten zijn echter bij computers en laptops goed te repareren waardoor uw apparaat weer zo goed als nieuw kan werken. Soms zelfs no sneller door een upgrade met nieuwere hardware. Hardeschijven en andere onderdelen als de voeding van laptops en computers begeven het nog wel eens na enige tijd. Wij helpen u graag met de vervanging van zulke onderdelen. Ook voor software problemen bent u uiteraard welkom. Soms kan een val van een laptop ervoor zorgen dat deze niet meer opstart, of vastloopt ook hier helpen wij mee.
Heeft u een ander probleem met uw computer, macbook of laptop? Neem gerust contact met ons op wij helpen u graag met het oplossen van uw probleem.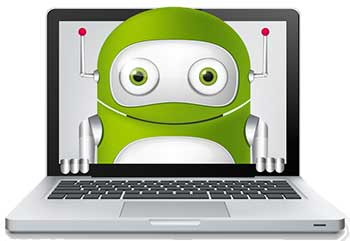 Wanneer uw laptop niet juist werkt of uw pc dan kan dat heel vervelend voor u zijn. Heeft u een probleem? Bel ons dan direct of stuur een e-mail zodat wij het probleem zo snel mogelijk kunnen oplossen. Een kapotte hardeschijf of een kapot beeldscherm van uw laptop is een voorbeeld. Het kan iedereen gebeuren! Wij geven u een eerlijk advies over een reparatie.
Voor reparaties bent u aan het juiste adres bij ons. Werkt uw laptop of computer niet goed? Misschien is uw geheugen wel defect?